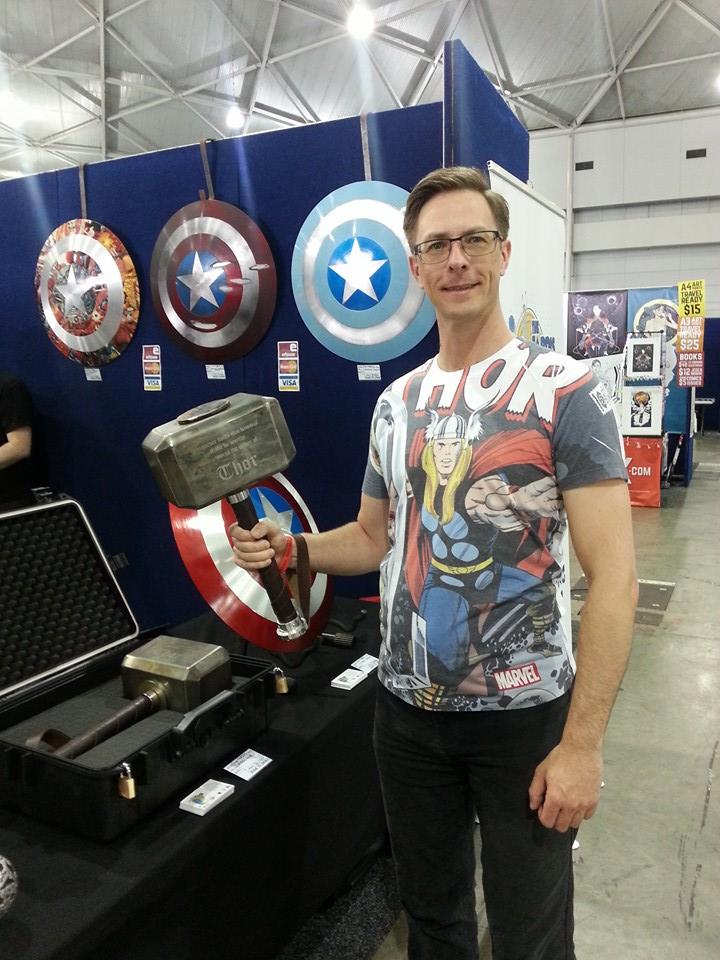 Type 40 is a creative business based in Melbourne, Australia, founded by Allan Carey. We specialise in making in-world artefacts from games, popular culture, including films, television and comic books.
But that's not all! We also offer design services for art installations, in-store displays, conventions, events and more.
Since Allan began making artefacts, we've made over a hundred high-end, highly desirable pieces for collectors, cos-players and other enthusiasts, each item our own interpretation of an icon of popular culture. Allan uses his background as a qualified mechanical and production engineer, carpenter and set builder to make every item the best it can be, and his work has been featured in films and advertising, art galleries and museums.
Let's Build Things!
Our approach to making things is inclusive. If you want something built, you can order it and wait, or you can get involved in decisions about how it will look, feel and function. As well as the items for which we've become famous, we also make custom pieces including prop weapons, custom door-frames, DVD cabinets and installation art, and we works in partnership with costume designers, 3D modellers, precision engineers and others to make just about anything possible. Got something you want made? Get in touch!