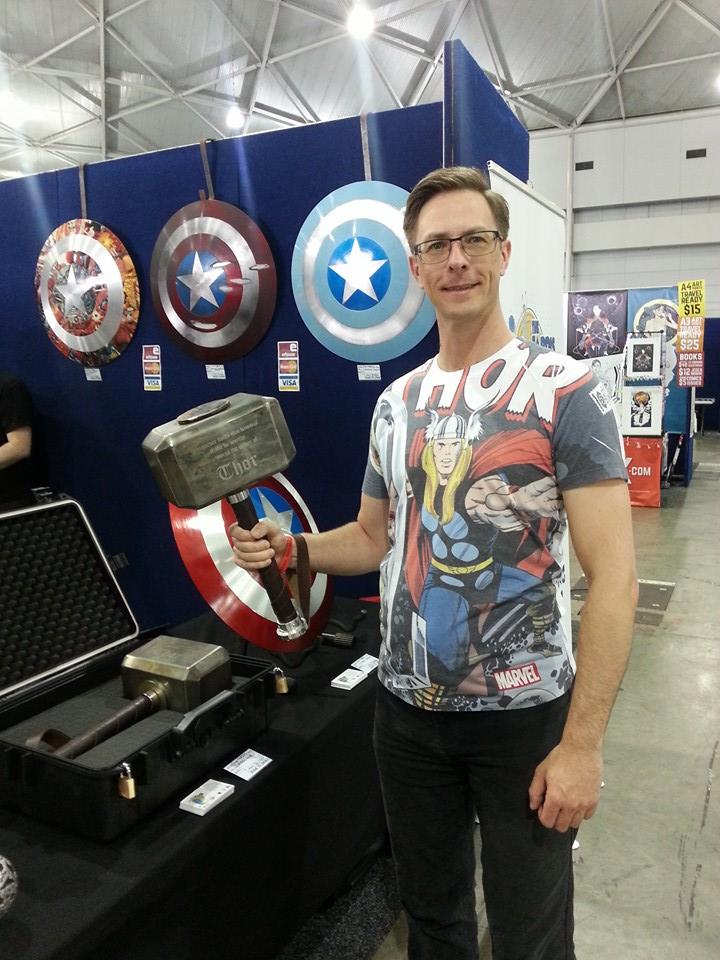 Who is TYPE 40?
TYPE 40 is Allan Carey. Allan makes props, especially nerdy ones, and he loves doing it.
As the name suggests, he started out making full-size TARDIS-style police boxes. In the years since he began, he's made hundreds of high-end, highly desirable pieces for collectors, enthusiasts and celebrities, including the late great Stan Lee and Chris Hemsworth.
An award winning artist, Allan uses his background as a qualified engineer, carpenter and set builder to make every item the best it can be, and his work has been featured in films and advertising, art galleries and museums.
You can see his portfolio
here
.
Let's Make Things!
Let's Build Things!
Our approach to making things is inclusive. If you want something built, you can order it and wait, or you can get involved in decisions about how it will look, feel and function. As well as the items for which we've become famous, we also make custom pieces including prop weapons, custom door-frames, DVD cabinets and installation art, and we works in partnership with costume designers, 3D modellers, precision engineers and others to make just about anything possible. Got something you want made? Get in touch!